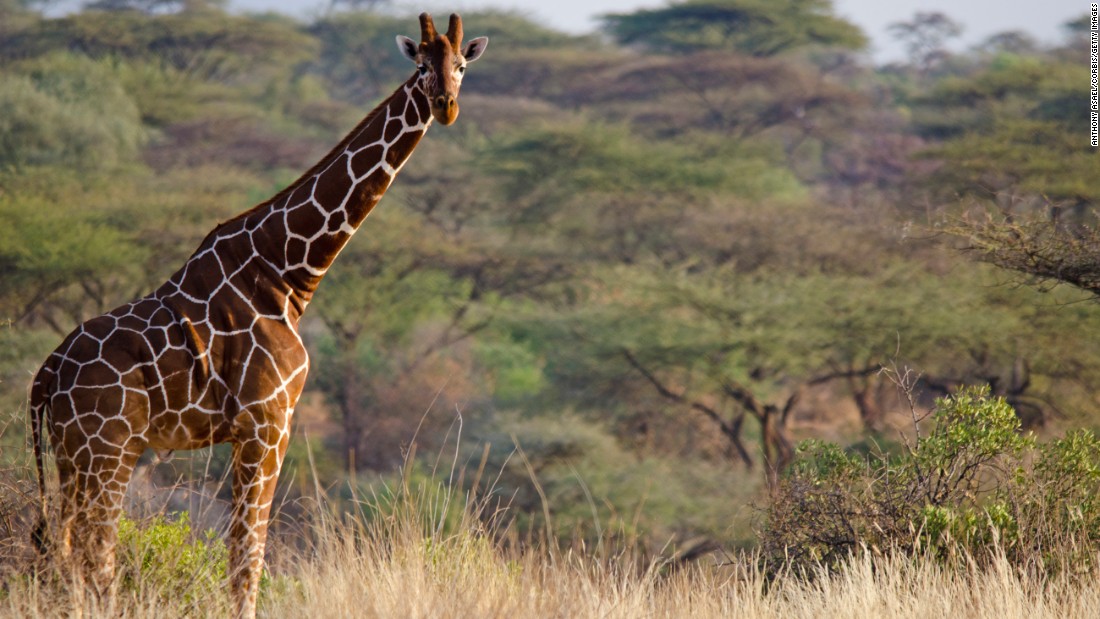 A GIRAFFE'S HEIGHT ALLOWS IT TO WATCH OUT CONSTANTLY FOR PREDATORS.
IT NEEDS TO SLEEP FOR ONLY TWO HOURS A DAY.
After the elephant, the largest animals are the rhinoceros, hippopotamus and giraffe. All three live in Africa, while the rhino also lives in Asia. These mammals are plant-eaters known as ungulates, which are distinguished by their hoofed feet.
HOW MANY BONES ARE THERE IN A GIRAFFE'S NECK?
A giraffe has seven bones in its neck, just like other mammals including humans. But the giraffe's neck bones are much longer than those of other animals and have more flexible joints between them.
A male giraffe stands up to 5.5 meters tall to the tips of its horns. It has a very long neck, and front legs that are longer than its back legs so that the body slopes down towards the tail. The long neck allows it to feed on leaves that other animals cannot reach.
JAVAN RHINO IS MOST VULNERABLE.
All five species of rhinoceros are
endangered. The Javan rhino is the most vulnerable: only about 60 animals remain. Rhinoceroses have been over-hunted for their horns, which are valuable in tradition medicine.
WHITE RHINO IS ACTUALLY GREYISH. IT IS
ALSO KNOWN AS SQUARE- LIPPED RHINO.
Despite their ferocious appearance and huge horns, white rhinos are usually peaceful, plant-eating animals. However, black rhinos can be ill-tempered and aggressive. If threatened, one will charge its enemy at high speed. Mothers defending their young can be particularly dangerous.
The hippo spends most of its day in or near water and comes out to land at night feed on plants. It is a powerful swimmer and walk on the bottom of the river at surprisingly fast speeds.
An okapi is a relative of the giraffe that lives in the Africa rainforest. It was unknown until 1900. The male has small horns on its head and long tongue like a giraffe's, but it does not have a long neck.